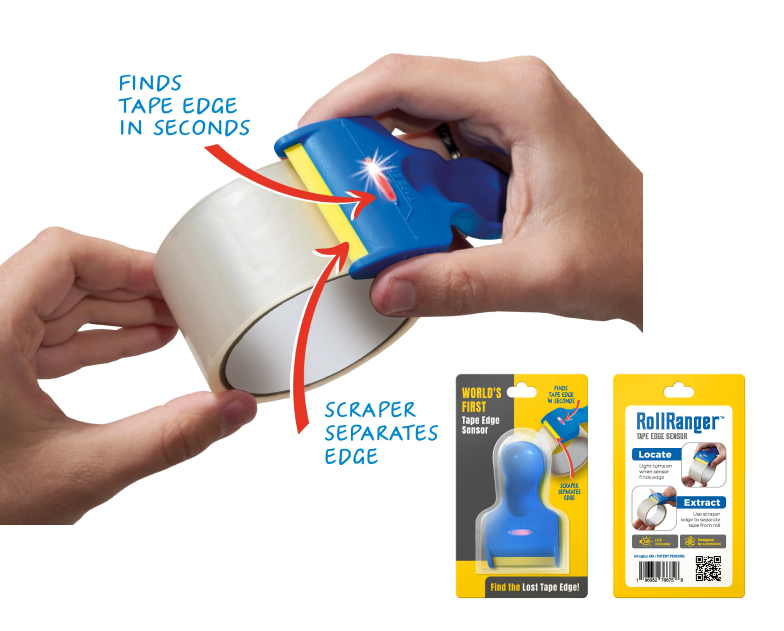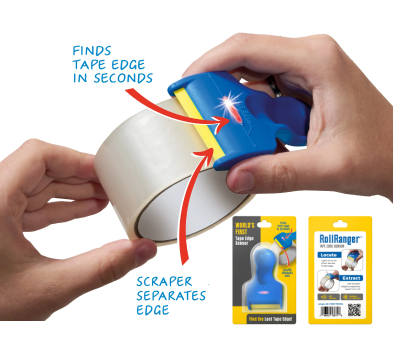 RollRanger™
Stop struggling to locate the edge of the tape!
Move Roll Ranger along the surface of a tape roll. When the sensor reaches the lost edge of the tape, the LED indicator light will turn on.
Use the scraper tool to lift the edge and separate the tape from the roll without splitting. 
View full details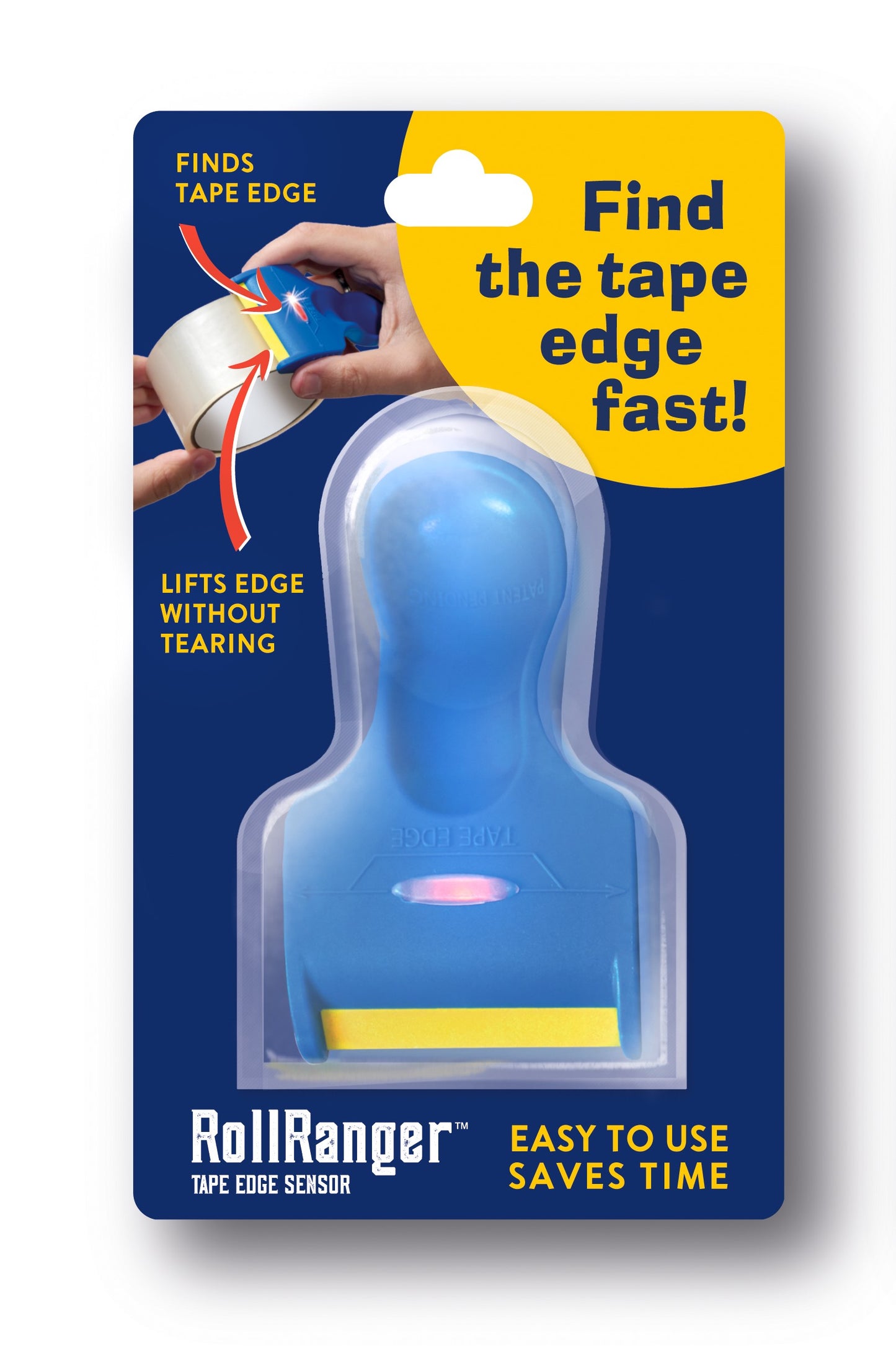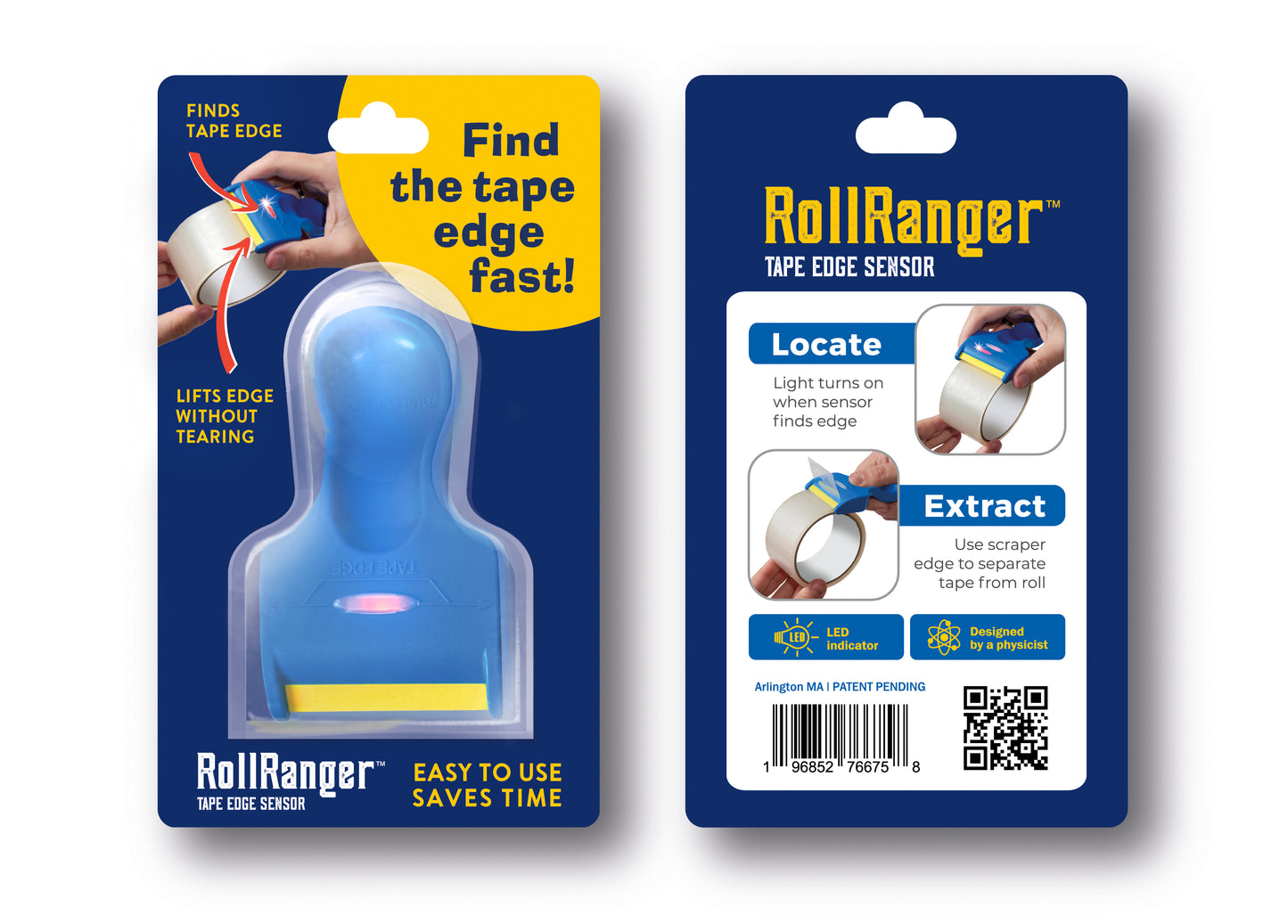 How To Use Your Tape Edge Sensor
The Inventors
What Our Customers Are Saying
Let customers speak for us
It really works!
No more hunting for the tape edge! I thought the LED technology was brilliant. I'm keeping Roll Ranger handy for the next time I can't find the tape on a roll or pry it loose. High time someone came up with this invention!
Finally!
Finally a product that solves the age old problem, "where is the end of the tape!"
where has this been all my life?
I'm a bit on the older end of life and I can't figure out why it took so long for someone to invent something like this. I've struggled with all sorts of tapes, trying to not only find the end of the roll, but once found, to get it loose from the roll. I cannot believe how easy this makes an irritating job. I hope whoever came up with this device makes a million on it.
See Roll Ranger in Action
FAQ
Roll Ranger is a device that helps you quickly and easily find the edge of tape. It features a bright red light that glows when the edge of the tape is found, making it easy to see where to begin lifting the tape.
What types of tape can I use Roll Ranger on?
Roll Ranger can be used on all types of tape, including packing tape, masking tape, and even duct tape.
How does Roll Ranger work?
To use Roll Ranger, simply roll it along the surface of the tape. When the device reaches the edge of the tape, the red light will glow, indicating the perfect spot to begin lifting the tape.
Is Roll Ranger easy to use?
Yes, Roll Ranger is designed to be easy to use. The compact, portable design makes it perfect for home, office, or on-the-go use.